Support big ideas with small change.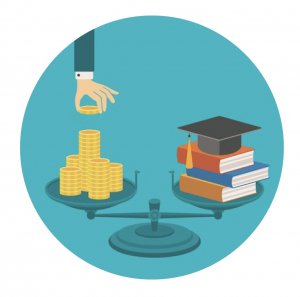 Small things add up when you shop using Amazon Smile. Here's how it works…
For every purchase you make using smile.amazon.com/ch/22-3146323 , Amazon donates to Hopkinton Education Foundation. There's no extra cost and you'll find the exact same shopping experience as you usually do at Amazon.com.
Support big ideas by adding Hopkinton Education Foundation as your charity of choice for this season's shopping.
Did you know?
Between 2016-2017, HEF received nearly $156 because you supported us by using Amazon Smile for your online purchases!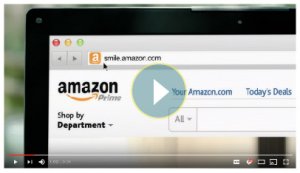 Learn more about how Amazon Smile helps organizations around the world.
---
Snackables worth sharing
Fail as often and early. Make Room for Vulnerability.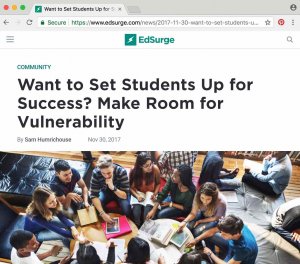 In our previous newsletter issue, we talked about Sarah Ellam who is the recipient of this year's 'Top of the Hill' award and who graduated from HHS in 1998. She spends her time being a role model to HHS students. One of the most valuable lessons she taught students is to fail as often and early . Recognizing vulnerability as a key element to creativity and innovative thinking is so essential and something other educational institutions also recognize.
Want to Set Students Up for Success? Make Room for Vulnerability.