Hopkinton Education Foundation invites you to the 2018 Annual Gala
We are excited to announce our Gala tickets. Don't miss out on the our Early Bird ticket prices which will be available for $75/pp for a week!

Music again by the incredible Velvet Skies along with many incredible raffles and auction items! Have a great time and support the Hopkinton Schools.

BUY TICKETS NOW!
Support our Marathon runner – Amy Dorfman
The Hopkinton Education Foundation is proud to announce Amy Dorfman, a local mother and speech pathologist, as the winner of our invitational number for the 122nd Boston Marathon. Upon hearing the news, "I'm elated, nervous, and excited to run for HEF!!" Read more about Amy Dorfman

Please help support her by donating here:

Amy is also having a party to celebrate St. Patty's, a day early, at Hopkinton Country Club. It's

$20 per person

and all funds will be used towards the HEF benefit.

View invite and RSVP
Our Mission
Hopkinton's Education Foundation provides funding, ideas, professional development and other resources to educators so they can promote innovation that motivates students to become lifelong learners.
We accomplish our mission by partnering with:
Hopkinton Public School staff in their efforts to obtain and implement ideas that encourage excellence through creative learning;
Businesses, individuals, and other organizations for funding that will promote awareness of the Education Foundation's mission, vision, goals, and successes.
Our Vision
The Education Foundation's vision is to be the primary independent catalyst that energizes Hopkinton Public School educators to deliver innovative educational experiences that inspire students to strive for excellence and become lifelong learners.
Donate to Help Advance Innovation
Ways to Give to the Education Foundation
with PayPal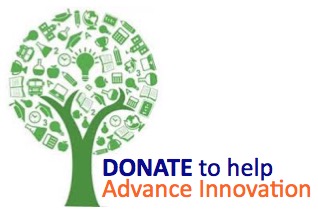 We're celebrating 26 years
$1,300,000 provided for grants
We have funded 335 grants Interested in joining the Hopkinton Education Foundation?
We would love to have you on our team!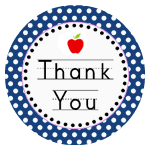 Thank A Teacher
THANK YOU to all that donated to our Winter Thank A Teacher. We were able to acknowledge great teachers. Each teacher received a personalized card from each donor family and we were able to raise over $5,000 for the foundation.
Below is a note we received from a Hopkins Thank A Teacher recipient: "Thank you for your donation to the Hopkinton Education Foundation. I received a Science grant from the HEF so I know first hand what great work they do. Very thoughtful."
Hopkinton Education Foundation Grants
Over the past 26 years, we have provided $1,300,000 to fund 335 grants. Here is a small sampling from the 335 grants we've funded.

By clicking these links you will enter a website created, operated, and maintained by a private business or organization.
Hopkinton Education Foundation does not endorse these sites and we cannot attest to the accuracy of the information contained in external websites.