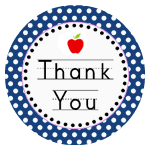 The Thank-A-Teacher program is a great way to tell your child's teachers how much you appreciate the work that they do! Each educator honored by a donation receives a personalized card from the Education Foundation thanking them for their work, and includes the name of your child.
It's that time of the year again when school year is winding down. We invite you to take this opportunity to recognize your child(ren)'s teachers in a unique way -- by making a donation to the Hopkinton Education Foundation.

Each teacher honored by a donation receives a personalized card from the Education Foundation, thanking them for their work and including the name of your child (although not the amount of the contribution). Additionally, an acknowledgement is sent to each contributor for tax purposes.

Please download and mail the forms to Hopkinton Education Foundation by June 7, 2018

Join the Board of the Hopkinton Education Foundation as we end this year's efforts with a successful note and begin to work towards the 2018-2019 school year. Join us at our open house on Wednesday June 13th and learn about volunteer opportunities (big and small) and helping us with our mission in advancing innovation in education.

Venue: Start Line Brewing 151R Hayden Rowe Street, Hopkinton, Massachusetts 01748

Date: June 13th, 2018 (mark your calendars!)
Our Mission
Hopkinton's Education Foundation provides funding, ideas, professional development and other resources to educators so they can promote innovation that motivates students to become lifelong learners.
We accomplish our mission by partnering with:
Hopkinton Public School staff in their efforts to obtain and implement ideas that encourage excellence through creative learning;
Businesses, individuals, and other organizations for funding that will promote awareness of the Education Foundation's mission, vision, goals, and successes.
Our Vision
The Education Foundation's vision is to be the primary independent catalyst that energizes Hopkinton Public School educators to deliver innovative educational experiences that inspire students to strive for excellence and become lifelong learners.
Donate to Help Advance Innovation
Ways to Give to the Education Foundation
with PayPal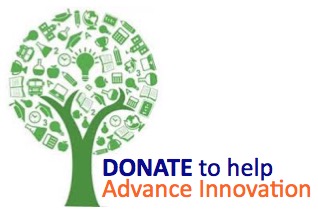 We're celebrating 26 years
$1,300,000 provided for grants
We have funded 335 grants Interested in joining the Hopkinton Education Foundation?
We would love to have you on our team!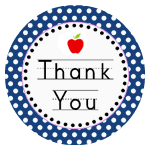 Thank A Teacher
THANK YOU to all that donated to our Winter Thank A Teacher. We were able to acknowledge great teachers. Each teacher received a personalized card from each donor family and we were able to raise over $5,000 for the foundation.
Below is a note we received from a Hopkins Thank A Teacher recipient: "Thank you for your donation to the Hopkinton Education Foundation. I received a Science grant from the HEF so I know first hand what great work they do. Very thoughtful."
Hopkinton Education Foundation Grants
Over the past 26 years, we have provided $1,300,000 to fund 335 grants. Here is a small sampling from the 335 grants we've funded.

By clicking these links you will enter a website created, operated, and maintained by a private business or organization.
Hopkinton Education Foundation does not endorse these sites and we cannot attest to the accuracy of the information contained in external websites.