Thank-A-Teacher
Spring 2020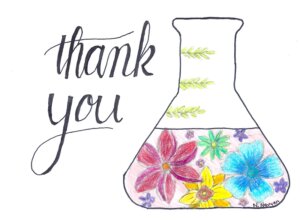 We at Hopkinton Education Foundation hope that you and your loved ones are doing well, and continue to stay that way. Every year, as end of school approaches, we invite you to take this opportunity to recognize your child(ren)'s teachers in a unique way, by making a donation to the Hopkinton Education Foundation.
It goes without saying, this year has presented many challenges to all of us. You and your family's needs must take precedence. If you are able, we are continuing this annual tradition, as our teachers are working harder than ever to educate our children.
Each teacher honored by a donation receives a personalized e-card, thanking them for their work and including the name of your child (although not the amount of the contribution). Additionally, an acknowledgement is sent to each contributor for tax purposes.
Please mail your donation and this completed form by Friday, June 5, 2020 to the Hopkinton Education Foundation, PO Box #109, Hopkinton MA 01748 or complete the online form below.
Thank A Teacher Spring 2020 Online Form