Thank A Teacher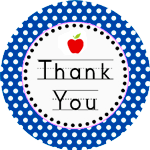 The holiday season is the perfect opportunity to Thank our Teachers! The Thank-A-Teacher program is a great way to tell your child's teachers how much you appreciate the work that they do! Each educator honored by a donation receives a personalized card from the Education Foundation thanking them for their work, and includes the name of your child.
The flyers were sent home in your child's backpack or you can download it here!
They are due December 12, 2017!
The money raised through this program goes directly toward the funding and implementation of high quality, innovative programs throughout Hopkinton's school system.
Thank You to last Winter's Thank-A-Teacher Recipients! Click here for the list.