Heather Carneiro of North Milford Selected for Foundation's Invitational Boston Marathon Number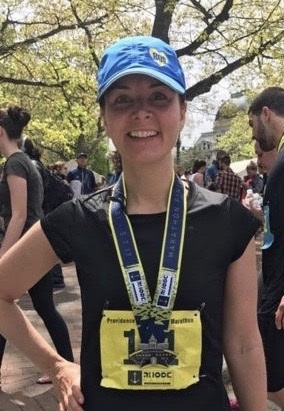 HOPKINTON, MA, January 15, 2020 – The Hopkinton Education Foundation is proud to announce Heather Carneiro, a local mother and elementary school teacher, as the recipient of our invitational number for the 2020 Boston Marathon.
Heather's personal passion for education drew her to want to run for the Hopkinton Education Foundation. As a local first grade teacher for the past nine years, she understands the direct impact that HEF has on the school system. This will be Heather's sixth marathon, and second time running Boston. She shared a special marathon memory with us…
 

"My most memorable marathon memory was during my first marathon, seeing my son cheering me on at mile 26. He suddenly jump onto the course to run with me and screaming at me to run faster and to keep going. His smiley proud face is what pushed me to run faster until I crossed the finish line!"
When she's not training for the upcoming marathon, Heather enjoys reading, baking, tackling new craft projects, watching Boston sports – especially the Red Sox and Bruins, and experiencing adventures with her family.
Heather lives in North Milford with her husband, Frank, their two children, Madison and Griffin, and also Josie – their cute little Boston Terrier.
CONGRATULATIONS HEATHER!!
Please join us in supporting Heather's 2020 Marathon Fundraising!


Thank you to the following companies for their sponsorship!!